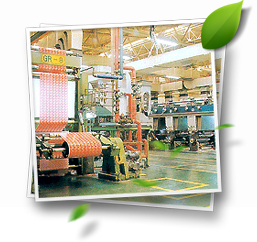 Shinheung Innopack Ltd.
Manufacturer of flexible package films and ready made pouches
Never before have buying flexible packages so easy.All of packages available with us abunduntly,beautifully and clearly.
You can reply on us for any of materialcombination in roll and bag forms.
Please drop by and feel free to contact us.

Since its estabilishment in 1987, we have been pushing forward technological advancement inexorably, and produce high-quality flexible package films and ready made pouches using any one or a combination of films and papers which has its own unique property.

We have helped create many new packaging applications,and our package materials are covered widely ranging from the general kinds of RETORT POUCH INCL. MICROWAVABLE & SHAPED, VAPOR SELF-VENTING(STEAM AUTO RELEASE), MICROWAVABLE RETORT POUCH, MILITARY POUCH, RETORT FILM, STAND-UP POUCH, DOYPACK, SIDE GUSSETED POUCH, RECLOSABLE ZIPPER POUCH, VACUUM POUCH, BRANDED RICE BAG, SPOUT CHEER PACK, STATIC SHIELD & MOISTURE BARRIER FILM/BAG, COLD SEAL FILM, SHRINKABLE SLEEVE/LABEL, HIGH BARRIER & EASY PEELABLE FILM, INDUCTION SEAL LINER, GLUE SEAL LINER, PP & PET STRAPPING BAND AND OTHER ROLL STOCKS.

Our entire production processes are performed under one roof,and printing up to 9 colours with reverse and surface printing, and laminating with non-solvent bond technology upon request, retort processing, rotogravure printing lamination and pouch bagging machines.
We are also actively involved in constant research and development for packaging,planning strategies for new products and
marketing aimed at keeping high-quality products and cost-savings to customers, and we have devoted ourselves to achieve and maintain the very highest levels of quality by a company-wide culture of quality.